Be a park volunteer
CAUMSETT STATE HISTORIC PARK
NEEDS YOUR HELP!
Volunteer Opportunities Available At The Park
For more information, please call Diane @ 516 799-7644.
GARDENS
Help in the Walled Garden—Weed, Prune, Edge, Mulch
MAIN HOUSE
Help us plant and maintain planters inside and outside.
PARK TRAILS
Help us maintain the trails throughout the park—Trim, rake and remove debris.
BEACHES:
Join a beach clean-up crew on specified dates.
MAIN HOUSE
Act as a guide on weekends.  Greet visitors, provide basic historic information.
CAUMSETT FOUNDATION
Join one or more of the many committees!
Would You Like To Volunteer
Or
Need Student Community Service Hours?
<![if !word & !ppt & !excel & !vml]>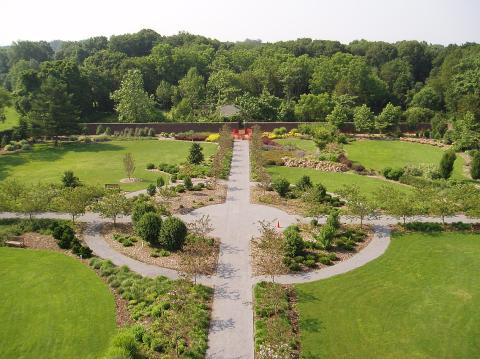 <![endif]>

It's that time already!!!

 Beginning in March "Weed and Feed" picnics at Caumsett State Historic Park will be back in full force. Last year was a great success. We were able to reduce herbicide use in the garden by 60% and the place never looked better. Thanks to everyone who came out to help and to all of the local businesses who supported our efforts.  This year we hope to even improve upon that success.  

             Beginning March 29th, once a month we will put on a "Weed and Feed" Picnic. We are asking that you volunteer 3 hours of your time from 9am to 12pm helping us maintain the beautiful beds in the Walled Garden at Caumsett. After which a delicious, catered picnic lunch of sandwiches, soups and drinks will be served for all who volunteer Refreshments will also be served in the morning as people arrive. Adults and kids are all welcome; we only ask that you sign up by the Thursday before hand so we are able to calculate how much food to get.

Thank you!

To sign up or for more information, please call the park office

 between the hours of 8am and 4pm daily @ (631) 423 1770

Thank you!!!

Help Caumsett's Environment!

*Definition: Invasive plants are species that show a tendency to spread out of control. Although not synonymous with "exotic plants" ("alien plants"), invasive plants often are plants that have been introduced from other regions and spread like wildfire in their new habitats. It is thought that the tendency of invasive plants to spread so much is due in part to the fact that the insects and diseases that plague them in their native lands are often absent in their new homes, where the invasive plants thus enjoy "free rein."


Invasive plants compete so successfully against other plants that they can crowd out their competitors, thus producing a monoculture that discourages the growth of other plant varieties. Exotic invasive plants often crowd out indigenous plants in this manner. A classic case of exotic invasive plants forming such a monoculture can be seen in entrenched stands of Japanese knotweed, which have notoriously vigorous rhizomes.

We need to act aggressively to eradicate invasive plants that invade the lawn or garden ("weeds").

Environmental Chairman:

Sue Feustel

suefeustel@optonline.net

HISTORY COMMITTEE

The History Committee seeks a volunteer who has both library and computer skills.

We are in the process of digitizing our collection and need help in setting up the proper descriptions and

appropriate methods that will be useful for general users of our digitized collection.

Please call Chairman:

Dorothy Cappadona, (631) 549-6987.

doc.dot@verizon.net

Be a part of The Caumsett Foundation's work!

<![if !vml]>